Socrates Interconnect tool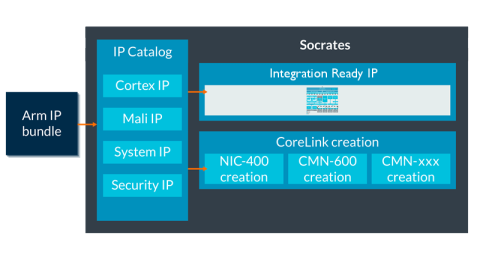 Copyright © 1995-2021 Arm Limited (or its affiliates). All rights reserved.
Socrates assists in the design of a SoC interconnect by configuring the various Arm IP components (from the Arm IP catalog) to help the designer create an optimized and viable CoreLink Interconnect. 
It includes design rule checks to help validate complex on-chip AMBA® interconnects to ensure Quality of Service (QoS), timing closure, low latency, Coherency, Virtualization and manage multiple power and voltage domains.
It allows designers to maintain a high-level specification in a configuration that can be shared and re-used reduce the design effort for a new SoC. 
 
Explore This Technology
Experts and Interested People
Members
Actions