Cortex-A53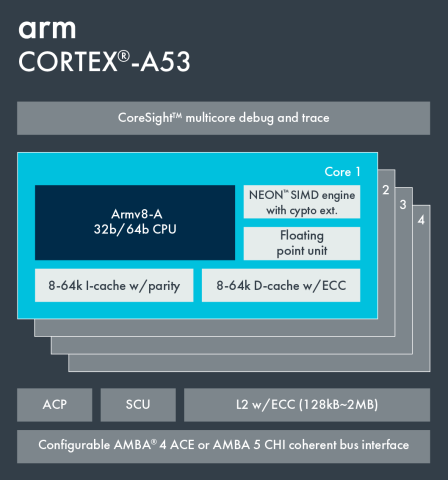 Copyright © 1995-2021 Arm Limited (or its affiliates). All rights reserved.
The Cortex-A53 processor has an 8-stage, symmetric dual-issue in-order pipeline implementing the 64-bit Armv8-A architecture with one to four cores with automatic data cache coherency, the shared Level 2 cache can be up to 2MB, 128 bit ACE or CHI coherent system bus interface.
The A53 pipeline supports symmetric dual-issue of most instructions, compared to the A7 which can only handle integer instructions in the second slot.
Explore This Technology
Projects Using This Technology
Competition
Competition: Hardware Implementation

Competition
Competition: Hardware Implementation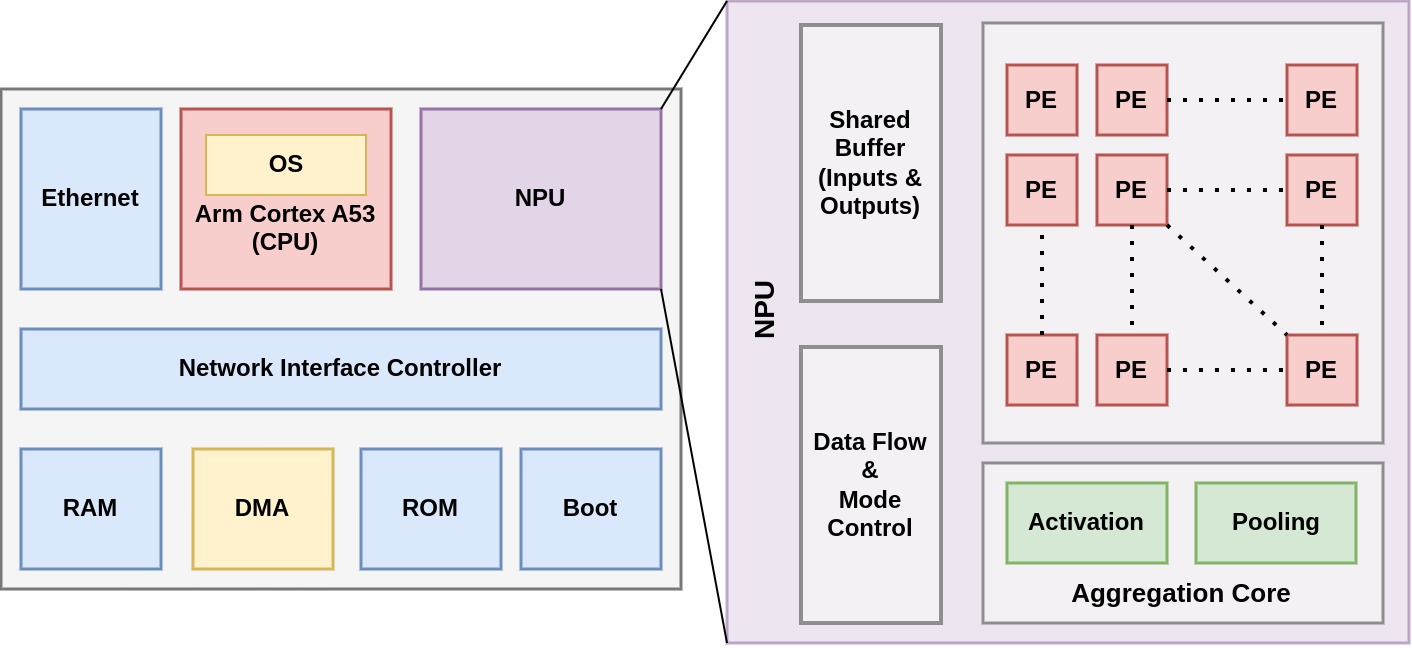 Known Good Die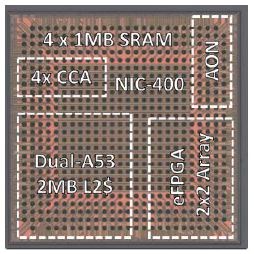 P. N. Whatmough et al. 2019 Symposium on VLSI Circuits
Experts and Interested People
Members
Actions