Known Good Die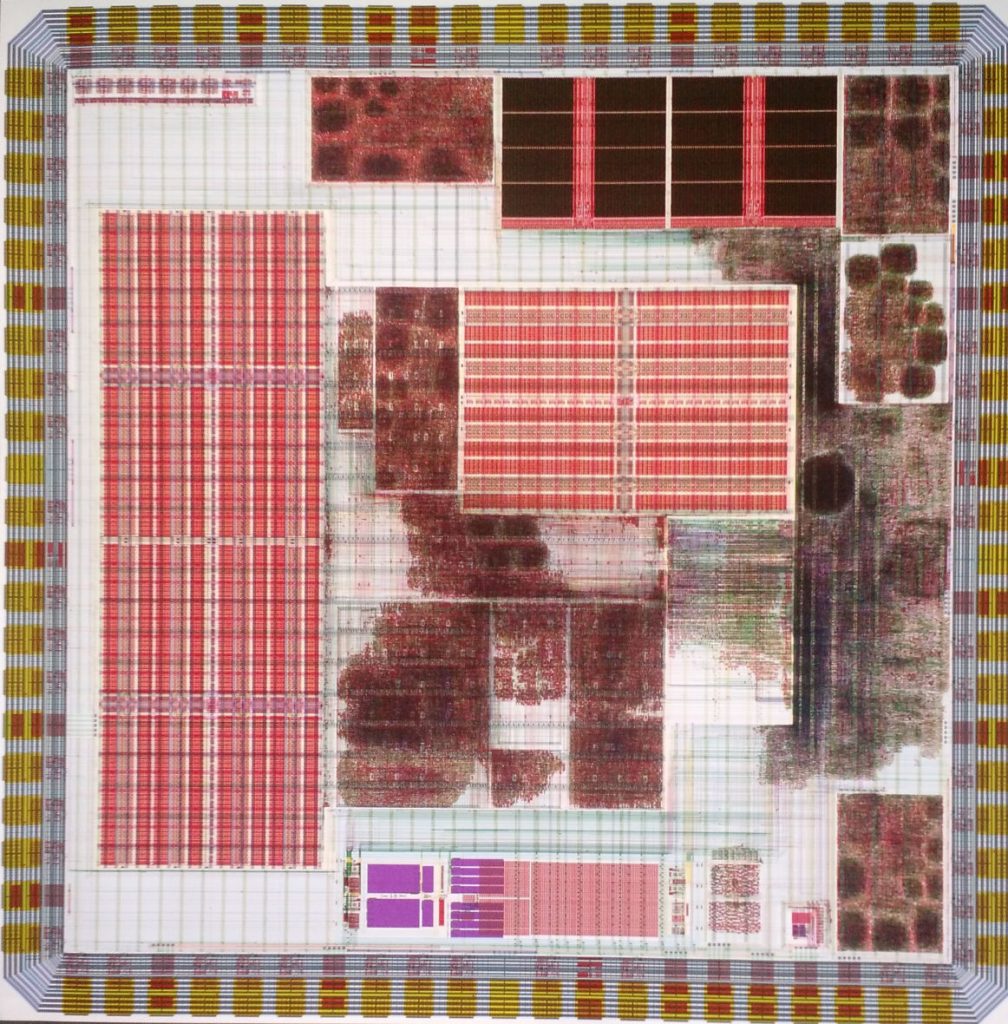 Copyright 2022 © Arm and University of Southampton | All Rights Reserved
Pipistrelle-4 65nm low power multi-project SoC
Pipistrelle-4, is the latest in a series SoCs for demonstrating multiple student projects in low-energy systems. Various circuit/system ideas from multiple researcher focusing on energy and performance with optimised SRAM bitcell and low-area overhead energy-efficient flip-flops.
Previous chips in this series include;
Pipistrelle-3, with body-bias to improve performance at low voltage as well as an autonomous dynamic voltage and frequency scaling (DVFS) control state machine for carefully sequencing clocks, regulator settings and body-bias. Additional integration of the switched-capacitor regulator and harvester has been made possible by adding numerous low–power oscillators along with further efficiency improvement and a reverse current protection scheme.
Pipistrelle-2, with low power clock sources, an important part of a minimum energy system for driving CPUs, switched-capacitor converters, power-management unit logic, wake-up timers and more. This chip takes the first step to prototyping suitable fully-integrated oscillator topologies, as well as improving on previous versions of SRAM, power and energy harvesting converters.
Pipistrelle-1, a platform SoC for experimenting with various energy and power management algorithms and techniques for wireless sensor networks. Used to demonstrate sub threshold power conversion and energy harvesting techniques.